We have assembled three specific case studies for your review, showcasing a range of our services related to our toxic tort and cost-recovery legal services. Should you have any questions related to these case studies or our services, please contact us and we will be more than happy to discuss them with you.
Oildale Mutual Water Company: A Water Company Receives Compensation for Nitrate Contamination
"Owning Up & Taking Responsibility"
The Problem: A Key Well Goes Down
Oildale Mutual Water Company (Oildale Mutual) owns and operates the public water system that provides drinking water to the unincorporated community of Oildale, California, a suburb of Bakersfield. Included in Oildale Mutual's system was Well 26, which historically had been the most important production source of high-quality groundwater in the company's system. And then in 2010, everything changed.
In November 2010, Oildale Mutual discovered that the concentration of the chemical nitrate in Well 26 had skyrocketed to a level nearly twice as high as the previous sampling event. Nitrate – an ingredient in and degradation byproduct of nitrogen fertilizers, among other things – is an acutely toxic substance in drinking water. Because the nitrate levels in Well 26 now exceeded the State's drinking water standard for Nitrate, regulators told Oildale Mutual to stop pumping the well.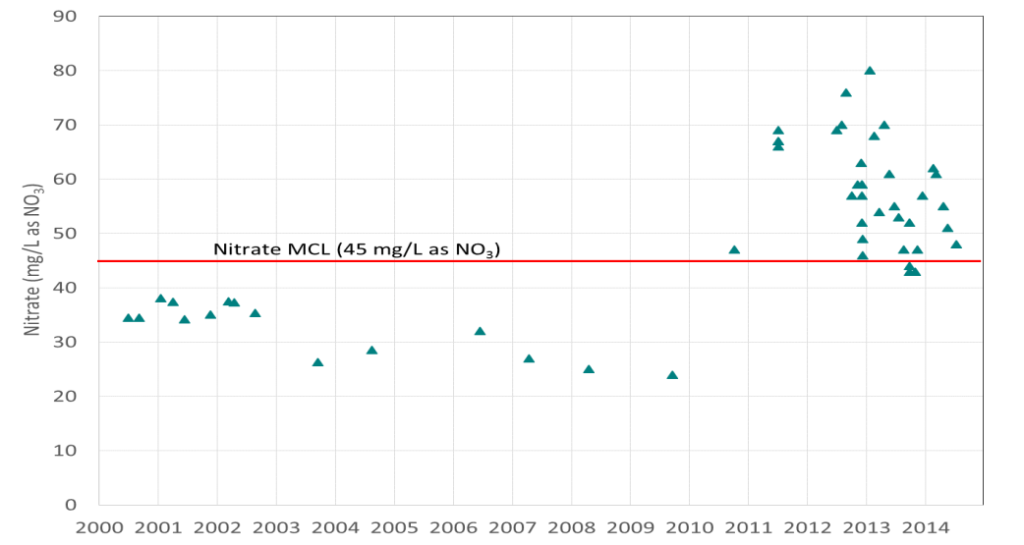 Well 26 had been in operation since the 1960s, but in the mid-1990s, a large agricultural chemicals storage and distribution facility, owned and operated by Crop Production Services, Inc. (CPS), was constructed on property that literally surrounded the well.


So, Oildale Mutual General Manager Doug Nunneley was not terribly surprised when, in early 2011, he received an anonymous note in the mail, which read: "High nitrates . . . in your well water on Norris Road coming from CPS spills. Beware!"
That is when the attorneys from Robins Borghei LLP were brought in.
The Approach
"We met Todd and Jed at a local meeting held to discuss several key issues facing water companies," noted Doug Nunneley, General Manager of Oildale Water, "and they impressed us with their knowledge and experience protecting water suppliers from unwanted and negligent contamination. We knew we needed to determine the responsible party for the excessive nitrates found in Well 26, and we also knew Robins Borghei gave us our best chance to achieve success with our case."
"Well 26 was the most important well in Oildale Mutual's system, and, especially with the drought, you can't just walk away from a good well," commented Todd Robins, founding partner of Robins Borghei LLP. "But the costs of both ion exchange treatment and well replacement were staggering, so our job was to determine the source of the problem and hold them accountable."
Robins Borghei LLP pursued a two-track strategy involving both cost-recovery litigation against CPS and advocacy before the Central Valley Regional Water Quality Control Board, which has the authority to order polluters to pay for "replacement water" when their actions pollute a drinking water well. Robins Borghei LLP quickly amassed overwhelming evidence against CPS and assembled a team of distinguished expert witnesses. Less than a year after initiating the litigation, the defendant wanted to talk about a settlement.
The Outcome
In early 2015, Robins Borghei LLP negotiated a very favorable settlement on Oildale Mutual's behalf.
"Their thoroughness, their superior service, and the sheer volume of evidence they were able to bring to bear on this case made all the difference," added Mr. Nunneley.
"They stayed on top of every aspect of our case, and we could not have achieved this win without their committed assistance. Oildale Water was made whole thanks to Robins Borghei."
California Water Service Company: A Utility Whose Microfiltration Plant Won't Work Is Made Whole
"Taking It to the Limit"
The Problem: An Underperforming Treatment Plant
California Water Service Company (Cal Water) is the California subsidiary of the third largest investor-owned water utility in the United States, which owns and operates water and wastewater systems throughout the Western United States, serving nearly half a million customers. As part of its on-going commitment to deliver high-quality water to its customers, in 2005 Cal Water contracted with a large corporation to design and deliver a microfiltration system for a new surface water treatment plant.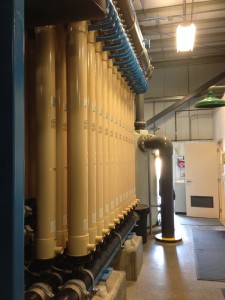 As planned, this new micro-filtration system would treat surface water, and give Cal Water a significant new source of clean drinking water to deliver to its customers. The plant with its system, once up and running, was to produce 8 million gallons per day (MGD) of treated water. Yet, from the time it came on line, the plant was plagued with problems and was never able to meet the 8 MGD capacity. Despite multiple meetings and discussions between the two parties – and multiple attempts to fix the issues – the plant continued to under-perform.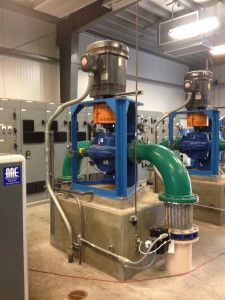 Cal Water's only remaining recourse was to file suit for breach of contract and warranty to recover funds to remedy the situation.
The Approach
"We just wanted our plant to be fixed," noted Lynne McGhee, vice president and general counsel for Cal Water, "and litigation was our last resort."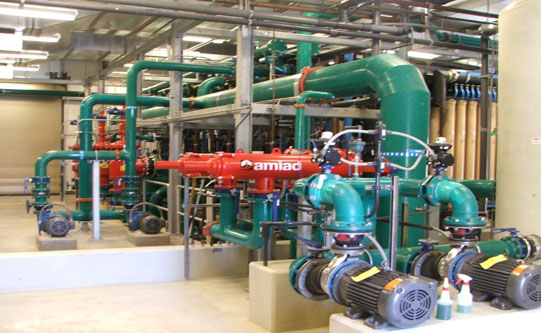 After multiple years of litigation, the Cal Water case was heading to trial (even though several attempts were made to reach a fair and equitable solution outside the courts). Facing an aggressive, compacted discovery schedule and a well-funded defense, additional legal resources were deemed necessary in order to better prepare for the anticipated trial. With the trial date just several months away, the attorneys from Robins Borghei LLP, with their unique expertise in water treatment issues, depth of understanding of water utility operations and extensive trial experience, were brought in to take on that challenge.
"The defendant was not overly motivated to resolve their differences with our client," advised Todd Robins, founding partner at Robins Borghei LLP. "We needed to prepare the case for trial, but we also needed to position the case for settlement. That meant projecting strength while also thinking creatively about a way out that both sides would see as a win-win."
The Outcome
To get the defendant to step up took an innovative solution – especially as both parties were now on the eve of trial – which is exactly what Robins Borghei LLP delivered. Staying open-minded while keeping the client's interests at the forefront of the discussion was pivotal to the success of the case.
"Lots of lawyers can recite the law and are experienced practitioners, but Robins Borghei developed a well thought out strategy to put us in a position to get a good outcome – either at trial or in settlement," added Ms. McGhee.
"They were motivated to win but were also genuinely very interested in helping us achieve our desired outcome."
Although a fair amount of animosity and a huge gap between the two sides existed, Robins Borghei LLP stayed calm and collected, helping to facilitate an open dialogue that brought both companies together to resolve their differences and settle the case. Robbins Borghei LLP recognized that both parties ultimately wanted (as it was in their mutual interests) to resume their business relationship and get the plant fixed.
"Todd, David [Cumberland], and Martin [Moroski] have such a great work ethic and a client-first mindset, and having everyone aligned around our interests and end goals helped us move this case to closure," concluded Ms. McGhee.
"From our perspective, that win-win scenario was brought about in great part by the outstanding efforts of the attorneys from Robins Borghei."
Cal Water has now broken ground on the construction of a new pre-treatment facility that will enable the original treatment plant to produce the necessary amount of high-quality, clean drinking water to its customers.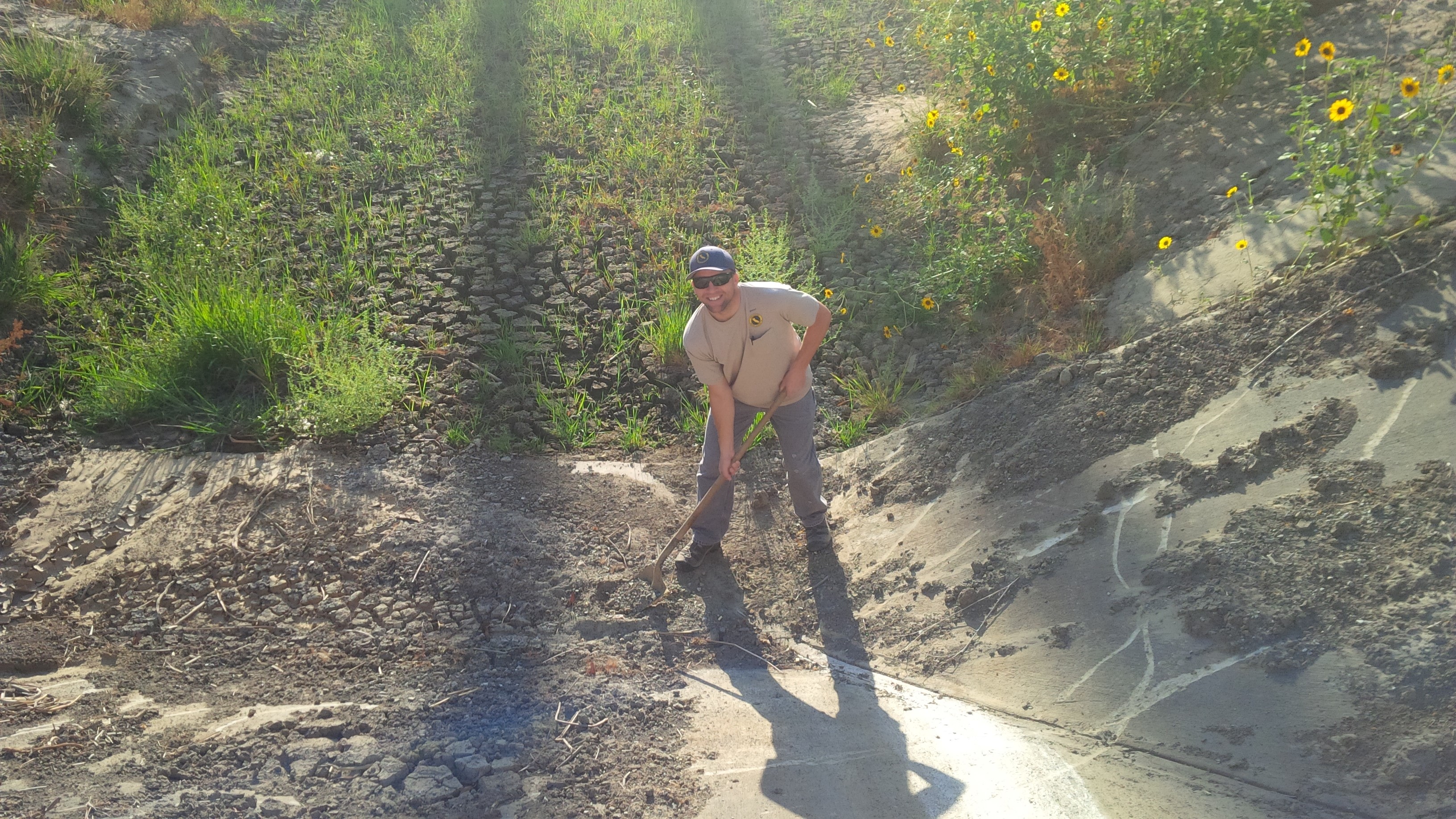 City of Wasco: A Community Recovers Treatment Costs for 1,2,3-TCP Pollution
"When Good Water Goes Bad"
The Problem: A Carcinogen in Every Well
Long known for its excellent water quality, the City of Wasco, in northern Kern County, California, owns and operates a water system comprised of seven active groundwater wells and nearly 80-miles of water distribution lines. The City depends entirely on groundwater as its source of supply. So, when a toxic chemical known as 1,2,3-trichloropropane – or 1,2,3 TCP – began showing up in every one of Wasco's wells at levels far exceeding the State's health-based standards, the City knew it had a real problem.
The State of California has determined that TCP "poses a significant carcinogenic risk when it occurs in drinking water." (OEHHA 2009.) TCP is also highly persistent in groundwater and very expensive to remove via treatment.
Neither Wasco nor its ratepayers could afford the high costs of installing treatment at all of its well sites. Shifting those costs to the parties responsible for the contamination through cost-recovery litigation was the City's only viable option. Robins Borghei LLP was there to help.
The Approach
TCP was an unnecessary impurity in soil fumigants (pesticides) manufactured by Shell Oil Company and The Dow Chemical Company, and widely used by farmers in California's Central Valley from the 1950s through 1980s. In fact, according to the California State Water Resources Control Board, these fumigants (sold under the brand names Shell D-D and Dow Telone) were among the most widely used pesticides in the history of California, second only to sulfur.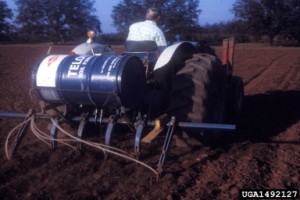 Because TCP does not occur naturally, there was no serious dispute that past fumigant use was the cause of the TCP contamination in Wasco's groundwater. But Dow and Shell were formidable adversaries for the small City of Wasco to take on.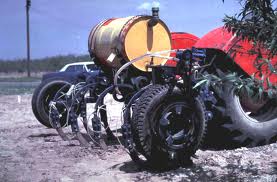 When Wasco's case was set for trial in 2013, the lawyers at Robins Borghei LLP had been successfully litigating TCP groundwater cases against these corporate giants for almost a decade. Focusing primarily on a defective-product theory of liability, they eagerly took up Wasco's case and prepared it for trial.
"The attorneys from Robins Borghei brought unsurpassed, hands-on experience to our case," commented J. Paul Paris, City Manager for the City of Wasco. "We were looking to quickly mitigate the damage done to all of our wells, and Todd and Jed created the strategic roadmap that we felt would bring about a successful resolution."
"In this case, we knew that granular activated carbon, or GAC, treatment was the only viable, cost-effective solution to Wasco's TCP contamination problem," commented Jed Borghei, founding partner of Robins Borghei LLP. "Given that every well was contaminated and that the entire aquifer they depend upon was polluted, we needed to get things remedied quickly and effectively."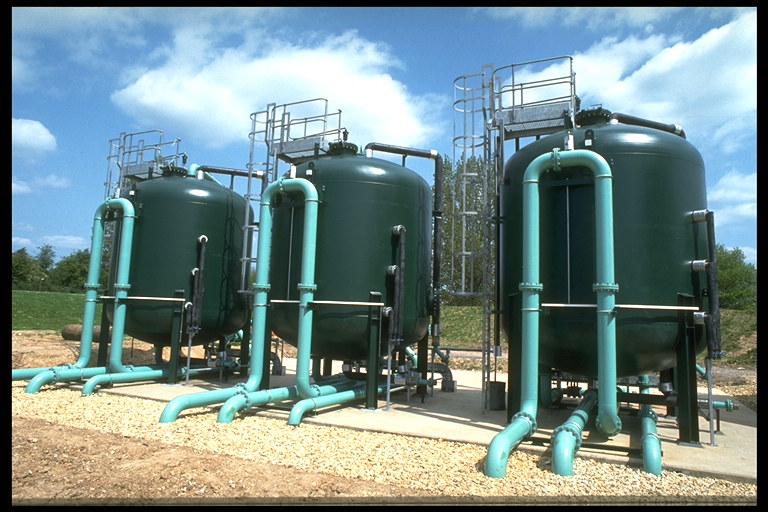 "The preponderance of evidence developed by lead counsel Robins Borghei in support of the City's case was incredible," added Mr. Paris, "and it gave us a tremendous level of confidence as we prepared for trial."
The Outcome
When discovery closed in the summer of 2013, with trial just months away, the parties in Wasco's TCP lawsuit entered into mediation. Mediation produced a settlement that resolved the lawsuit and enabled Wasco to install treatment at its wells.
"Robins Borghei were instrumental in helping us reach a settlement that allowed the City to clean up our water supply, which we are now doing,"
concluded Mr. Paris. "They are a real credit to their profession, and we could not have done it without their expert knowledge and services. They truly went beyond what other attorneys would provide."
Disclaimer:  The testimonials and/or endorsements above do not constitute a guarantee, warranty or prediction regarding the outcome of any legal matter.