Robins Borghei LLP:  The Leader in 1,2,3-TCP Groundwater Contamination Litigation
Our law practice at Robins Borghei LLP focuses primarily on helping public water suppliers recover the costs of responding to groundwater contamination.  The California State Water Resources Control Board, Division of Drinking Water has announced that, by early 2017, it will adopt an enforceable regulatory standard, called a Maximum Contaminant Level, for 1,2,3-trichloropropane ("TCP"), which the State describes as a "potent carcinogen" that "poses a significant carcinogenic risk when it occurs in drinking water" at low levels.  TCP has already been detected in hundreds of water wells in California, but that number is sure to grow as water systems begin regularly monitoring for this pernicious and expensive-to-treat contaminant.
TCP does not occur naturally; if TCP is detected in groundwater, someone is responsible for the contamination.  Although TCP contamination has been ass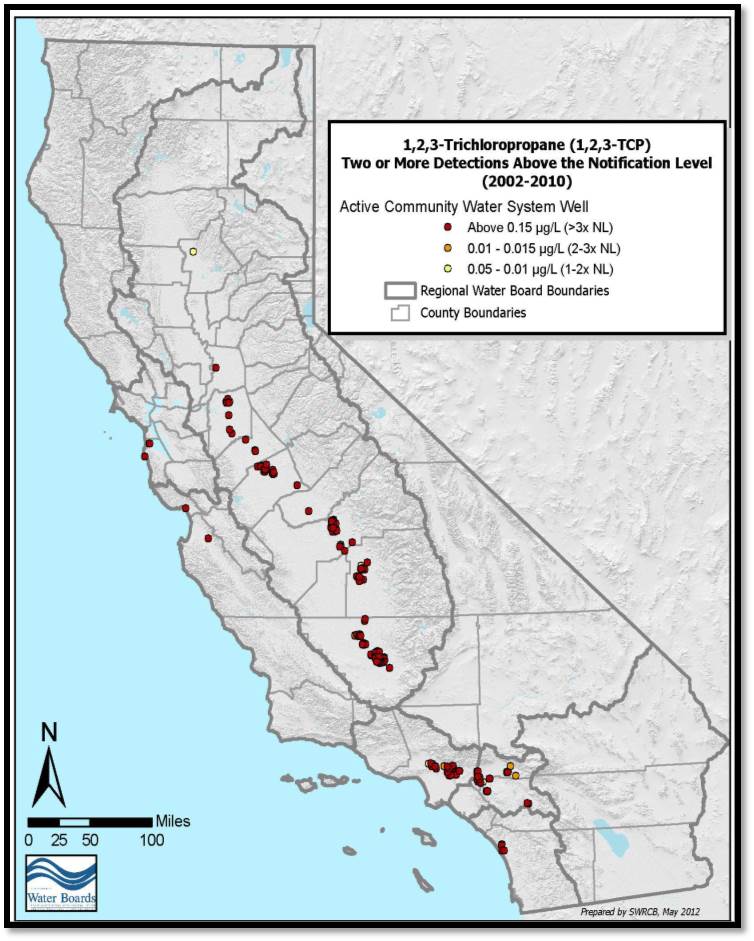 ociated with certain industrial hazardous waste sites, most of the TCP contamination in California's groundwater was caused by soil fumigants manufactured by Shell Oil Company ("Shell") and The Dow Chemical Company ("Dow") that were used widely by farmers from the 1950s through 1980s. Tragically, the active ingredient in these fumigants broke down in the soil into harmless byproducts in a matter of days, but the TCP in those products, which was an unnecessary impurity and provided no benefit to the farmers who used them, will remain in the ground for many years to come.
The good news for affected water suppliers, however, is that, in many cases, viable avenues to recover the costs of treating or otherwise remediating TCP from responsible parties are available.  Founding partner Todd Robins has been representing water suppliers in TCP cost-recovery cases for over 12 years.  The lawyers at Robins Borghei LLP have represented more than 30 cities, water districts and water companies in this type of litigation, and are co-lead plaintiffs' counsel in the coordinated TCP litigation proceeding in California.  No law firm in the country has more experience, and has had more success, handling TCP cost-recovery litigation than Robins Borghei LLP.  See below for more information regarding the characteristics, regulatory status and sources of TCP in groundwater.
The Products
TCP was an unnecessary impurity in soil fumigants used to control nematodes (microscopic worms that affect plant roots).  TCP-containing fumigants were used extensively by farmers throughout California's agricultural regions in the production of multiple crops from the 1950s through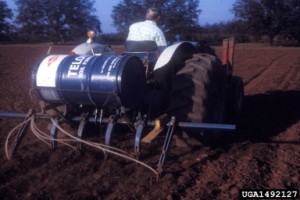 the 1980s.  In California, these fumigants, known as D-D and Telone (and later, Telone II) were among the most widely used pesticides in the history of the State.  TCP accounted for approximately 1% of D-D, which was manufactured by Shell, and approximately 0.1 to 0.4% of Telone and Telone II, which were manufactured by Dow.  Shell took its p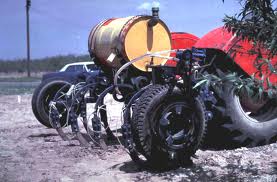 roduct off the market in 1984.  Dow reformulated its Telone product in the mid-1970s and rebranded it "Telone II," but did not appreciably reduce the amount of TCP in the product until the latter half of the 1980s.  Since the 1990s, Dow has sold a virtually TCP-free version Telone II.
TCP's Hazardous Characteristics
D-D and Telone were liquid mixtures designed to be injected directly into the soil.  The active ingredient, known as 1,3-dichloropropene, or 1,3-D, would volatilize into a gas, spread through the soil, and then break down into harmless byproducts after several days.  The inactive TCP, on the other hand, was barely volatile and incredibly persistent.  Indeed, scientific evidence has shown that, in typical groundwater conditions in California's Central Valley, TCP has a half life of nearly 200 years – one of the most persistent organic contaminants ever encountered.   TCP is also highly mobile, meaning that it does not stick to soil, but rather travels readily with rain and irrigation water down into aquifers.  Evidence also demonstrates that, because TCP is heavier than water, it often penetrates into deeper aquifer zones than other agricultural contaminants.  In short, widespread groundwater contamination was an inevitable consequence of injecting TCP into soil as a constituent of soil fumigants.
In addition to its unusually harmful properties as a groundwater contaminant, TCP is also highly toxic in drinking water.  While it is currently an "unregulated" contaminant in drinking water in California, animal studies have shown that TCP is "a potent carcinogen."  Such studies have led the International Agency for Research on Cancer to classify TCP as "probably carcinogenic to humans."  Similarly, the National Toxicology Program classifies TCP as "reasonably anticipated to be a human carcinogen."  The California Office of Environmental Health Hazard Assessment ("OEHHA") summarized the animal toxicology data for TCP as follows:
"1,2,3-TCP was a potent tumorigenic agent at many sites. In both rats and mice, the animals died early and the deaths were judged to be due to the tumors."
"Therefore it is prudent to assume that 1,2,3-TCP represents a significant carcinogenic risk when it occurs in drinking water." (Emphasis added.)
Regulatory Status of TCP
Under California law, the first step in the regulatory process for establishing a drinking water standard is adoption of a Public Health Goal.  A Public Health Goal is not an enforceable standard, but rather a regulatory objective that is "based exclusively on public health considerations."  Health & Safety Code § 116365(c).  "If the contaminant is a carcinogen . . . , the public health goal shall be set at the level that, based upon currently available data, does not pose any significant risk to health," defined as an excess cancer risk of no more than one in one million (1 x 10-6) based on lifetime consumption.  Id.  In 2009, after an extensive peer review process, California's Office of Environmental Health Hazard Assessment issued a final Public Health Goal for TCP in drinking water of 0.7 parts per trillion ("ppt") – the second-lowest ever set for a drinking water contaminant in California.  Because California's detection limit for reporting purposes for TCP is 5 ppt, any detectable concentration of TCP creates an increased risk of cancer.  (See our link to the Office of Environmental Health Hazard Assessment Final Public Health Goal Technical Support Document at the bottom of this page.)
The State Water Resources Control Board's Division of Drinking Water, the State agency that regulates public water systems, is currently developing an enforceable regulatory standard, or Maximum Contaminant Level ("MCL"), for TCP.  An MCL is "the maximum permissible level of a contaminant in water."  Health & Safety Code § 116275(f) (emphasis added).  Under California law, an MCL "shall be set at a level that is as close as feasible to the corresponding public health goal, placing primary emphasis on the protection of public health, and that, to the extent technologically and economically feasible . . . avoids any significant risk to public health."  Id. § 116365(a).  Shell and Dow have been lobbying the State to adopt a weak MCL for TCP because they think it will reduce their exposure in TCP cost-recovery lawsuits against them.  But according to their own lobbyist, the State "is leaning toward recommending an MCL in the low part per trillion range."
TCP Treatment
TCP is expensive to remove from drinking water supplies.  Most water treatment experts expect that, once California adopts an MCL for TCP, the State will designate Granular Activated Carbon treatment as the "best available technology" for TCP removal.  Carbon treatment involves the installation of several large vessels containing thousand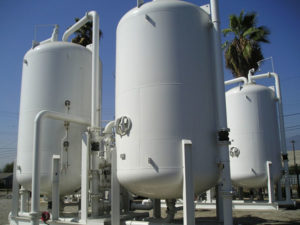 s of pounds of activated carbon.  As the water passes through the vessels, the TCP and other organic matter attach to the surface of the carbon granules and are removed from the water.  Eventually, the carbon becomes saturated and needs to be changed out before TCP breaks through into the treated water.  TCP tends to break through more quickly than other organic contaminants.  This is the primary reason why Granular Activated Carbon treatment involves significant operation and maintenance costs over time.
TCP Litigation
Approximately 40 water supplies in California have filed suit against Shell and Dow seeking to recover the costs of treating or otherwise remediating TCP contamination in their groundwater supplies.  All of these TCP lawsuits have been "coordinated" before a single judge in San Bernardino Superior Court.
Robins Borghei LLP founding partner Todd Robins took on his first TCP cost-recovery case against Shell and Dow in 2004 on behalf of a water company that provides drinking water to the Ka'anapali Resort in Maui, Hawaii.  He has been handling TCP lawsuits on behalf of California water suppliers since 2005, including the following:
Arvin C.S.D.
Athal Mutual W.C.
Belmont Country Club
Belmont Water Corp.
Brock Mutual W.C.
Caruthers C.S.D.
City of Ceres
City of Delano
City of Hughson
City of Kingsburg
City of Livingston
City of Manteca
City of Oceanside
City of Parlier
City of Reedley
City of Shafter
City of Tulare
City of Wasco

Del Rey C.S.D.
Delhi C.W.D.
Earlimart P.U.D.
East Niles C.S.D.
Greenfield C.W.D.
Hilmar C.W.D.
Ivanhoe P.U.D.
Keyes C.S.D.
Lamont P.U.D.
Le Grand C.S.D.
London C.S.D.
Mettler C.W.D.
Orosi P.U.D.
Del Oro Water/Traver
Soquel Creek W.D.
Vaughn Water Co.
Winton Water & Sanitary District
Woodville P.U.D.
California Recommends Early Monitoring
In April 2016, the California State Water Resources Control Board Division of Drinking Water began sending notices to all Community and Non-Transient Non-Community Public Water Systems in the State to advise that "the 1,2,3-TCP MCL will be adopted in 2017" and to "recommend[] all community and non-transient non-community public water systems collect at least one sample from active and stand-by drinking water sources for 1,2,3-TCP in advance of the adoption of the 1,2,3-TCP MCL."
According to the Division, benefits of early monitoring include:
Provides the State Water Board with additional data to help determine the extent of TCP contamination in California drinking water supplies.
Provides additional time for a water system to plan its response to the contamination if TCP is detected in any of its sources.
If the upcoming regulations permit waivers then early monitoring may allow water systems with recent TCP sample results indicating no TCP contamination in their drinking water sources to use the results to support their request for a monitoring waiver.
If the regulations allow public water systems to use samples that pre-date the regulations for initial monitoring, early monitoring could support that request.
Early monitoring will also enable water systems that detect TCP in their water supply to explore cost-recovery options as a component of their response to the contamination.
Importantly, the Division also recommends: "[w]hen performing early sampling for 1,2,3-TCP, please ensure that sample analyses are performed by an Environmental Laboratory Accreditation Program (ELAP) accredited laboratory using an acceptable drinking water analytical method (SRL 524M-TCP, SRL 525M-TCP, or EPA Method 504.1) with a detection limit of 5 ppt or lower."
TCP Litigation Media Coverage and Resources
Please click on the media articles and resources linked below to find out more about our firm's TCP litigation practice.
The above articles require Adobe Reader.  If you don't have this application, click here to download/install.